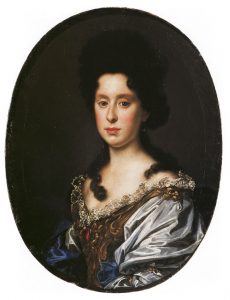 Anna Maria Luisa de' Medici,  1667-1743 was the last Medici in Florence. At the end of her life she decided to donate the family's collection of art to the nation and to the public of the whole world. This act yielded one of the greatest treasures of art ever assembled. And it is all still in the same rooms of the palace where the great works of art have hung for more than 500 years
REQUIRED READING:
This is the best one-volume history of Italy that includes the modern part that we want. It provides you with a nice introduction to earlier periods and those of you who studied the Renaissance last year will find these chapters an easy review. You can read about the earlier periods a bit each week tip you get up to 1600. We will use the book all year.

Christopher Duggan,
A Concise History of Italy,
Cambridge University Press; 2 edition (January 20, 2014),
ISBN 0521747430
RECOMMENDED BOOK:

Harold Acton,
The Last Medici,
Thames & Hudson; 1st edition (September 1980),
ISBN 050025074X
In his remarkable account of the last Medici, historian Harold Acton (1904-1994) takes up the causes which led to the disappearance of a house which has left indelible traces on the art, literature and commerce of the world; and his book was one of the first attempts to deal with this despotic dynasty in a scholarly and impartial spirit. Much has been written about the phenomenal career of the early Medici: and there are many biographies of Lorenzo the Magnificent, Cosimo I, and the Medicean Popes. But less has been written of the final phase, and Acton demonstrates the hand of death overshadowing the great family in a series of unfortunate marriages - how one by one they vanished into the void. "The Last Medici" centres mainly round the fantastic figures of Princess Marguerite-Louise d'Orleans and her husband Cosimo III, most fatal of all the Medicean sovereigns. The last act closes on Gian Gastone, their cynical younger son, bedridden in the Pitti Palace, a florid figure of despair, with the Powers of Europe ever on the alert for the sound of his death-rattle. Full of brilliant colour, rich comedy and lurid tragedy.