All About My Mother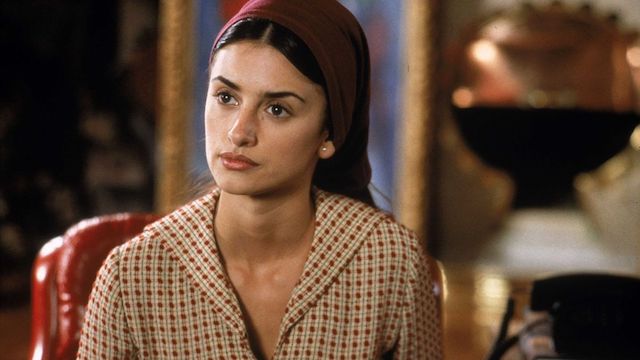 1999, Spain:"Todo Sobre Mi Madre".
Writer and Director: Pedro Almodóvar.
Cast: Cecilia Roth, Marisa Paredes, Penelope Cruz, Candela Pena, Antonia San Juan.
Manuela (Cecilia Roth) is a hard working and dedicated single mother living in Madrid. Her world crumbles when tragedy strikes and she finds herself running away back to the Barcelona she left 18 years ago in search of the man she left there. Along the way she becomes the caregiver to a colorful group of misfits and outsiders living on the fringe of Barcelona's erstwhile bourgeois society. She finds Agrado (Candela Pena), an old friend who is a transvestite trying to establish a life outside prostitution; Sister Rosa (Penelope Cruz), a nun who helps people on the edge turn a new page in life; and Huma Rojo (Marisa Paredes) and Nina (Antonia San Juan), a pair of actresses who deal with the stresses of constantly being on tour. All want Manuela to help them through their issues. But Manuela barely has the strength to care for herself. "All About My Mother" diverts from the screwball comedy formula Almodóvar is known best for. Nonetheless, he maintains many of his signature filmmaking characteristics: creative plot twists, inventive camera angles, rich and colorful scenes, and a healthy dose of Spanish culture. In the process, he comes up with a new genre: the screwball melodrama. Almodóvar tackles an assortment of social ills and compassionately brings us into worlds we usually wish to avoid. AIDS, prostitution, drug addiction, and transgender issues are front and center for Cecelia in the Barcelona she has returned to. The film is constantly enriched by Barcelona's lively street life and Antoni Gaudi's Modernista architecture. As an added bonus, Almodóvar masterfully intertwines the story with other films, in particular A Streetcar Named Desire.
Pedro Almodóvar comments on the making of "All About My Mother":
"My idea at the beginning was to make a movie about the capacity to act by certain people who are not actors. Growing up in a typical family in La Mancha, it was the Man who reigned from his armchair. Meanwhile, the women really resolved the problems, in silence, having sometimes to lie in order to do so. I didn't know it then but this was going to be one of the subjects of the film, the capacity of women to playact, to fake. It would also be about the spontaneous solidarity between women." For this film, Almodóvar won an Oscar and a Golden Globe for Best Foreign Film.
Peter Vahle