Week 10: Tuesday, December 13, 2016
The Renaissance at Midcentury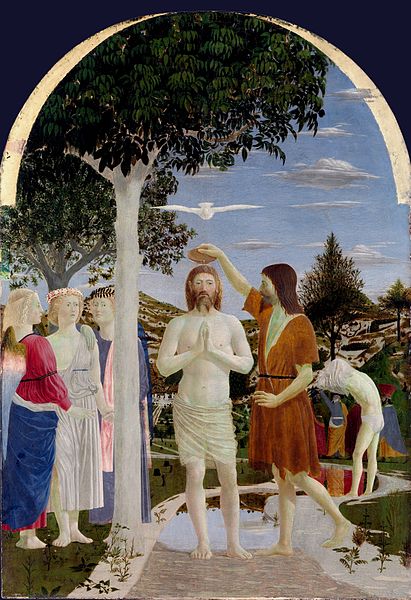 During our tenth week we will assess the progress of the Renaissance at midcentury. And there is no better figure to represent this year of 1450 than the universal genius of Piero della Francsca. Piero was born in the small town of Sansepolcro near Arezzo. But he came to Florence to study art at the height of the early Renaissance. Other artists working in Florence at the same time included Fra Angelico, Domenico Veneziano, and the two grand old men of the Renaissance: Brunelleschi and Donatello. Botticelli and Leonardo were still little babies; Michelangelo and Rafael were not yet born. Piero shows us not only a spectacular painter but also a mathematical genius whose book on mathematics was studied by all later mathematicians including Leonardo da Vinci.
REQUIRED READING:
RECOMMENDED READING:
This is the masterpiece by our greatest living expert on Piero della Francesca and only one year old.  New photographs and a brilliant text.  If you love Piero della Francesca as I do, then you will want to own this beautiful book.
Christmas Vacation: December 21, 2015 through January 1, 2016
Christmas Vacation. No class.
We are off for December 21, and December 28.
Winter Quarter begins Monday January 4, 2016.