TROYES AND THE COUNTY OF CHAMPAGNE
Troyes is a small city, the préfecture (capital) of the northeastern Aube département in France and is located on the Seine river. It is around 150 km (93 mi) south-east of Paris. Troyes has been in existence since the Roman era, as Augustobona Tricassium, which stood at the hub of numerous highways, primarily the Via Agrippa which led north to Reims and south to Langres and eventually to Milan;[1] other Roman routes from Troyes led to Poitiers, Autun and Orléans.[2] It was the civitas of the Tricasses,[3] who had been separated by Augustus from the Senones. Of the Gallo-Roman city of the early Empire, some scattered remains have been found, but no public monuments, other than traces of an aqueduct. By the Late Empire the settlement was reduced in extent, and referred to as Tricassium or Tricassae, the origin of French Troyes ("three").  In the twelfth century, the strategic location of the town led to its development of huge trade fairs with visitors from all regions of Europe meeting with merchants from south of the Alps representing the great city-states of Italy. Troyes was at the center of an exploding new trade web in which valuable merchandise traveled from Asia to Turkey and then west in Italian ships to Venice, Pisa, Genoa and other Italian ports.  Then the merchandise was carried on land over the Alps to France, then north and then finally to Troyes where the Italians would meet their northern European buyers.  For about 100 years, the great Champagne trade fairs turned the small city of Troyes into one of the great active centers of northern Europe.
Presiding over this great cultural scene was the glamourous brilliant Marie, Countess of Champagne.  Marie is now seen as one of the most important patrons of the new Courtly Love.  She moved among some of the most brilliant and powerful people of her age. Her mother was Eleanor of Aquitaine.  Her father was Louis VII, King of France.  her close friend was the greatest writer of Courtly Love literature, Chretien de Troyes.  We will read some of Marie's own poetry and discuss this fascinating culture.
HIGHLY RECOMMENDED BOOK
Chrétien de Troyes,
Arthurian Romances,
William W. Kibler (Translator), Carleton W. Carroll (Translator),
Penguin Classics,
ISBN 0140445218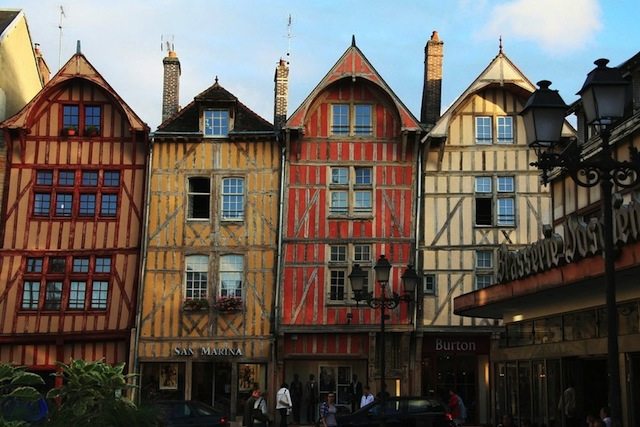 NEXT WEEK CHRISTMAS VACATION FOR THREE WEEKS